Gutter Cleaning is a Dangerous Task, Leave it to the Pro's
Extremely Satisfied Customers
Free Over the Phone Estimate – (208) 215-3313
Gutter Cleaning Coeur D alene
Why hire a professional Cda Gutter Cleaning Company? Most people work to thoroughly clean their house once a year at least, inside and out, but one area that's commonly forgotten about is the gutter. Unfortunately, this can cause further problems down the road, so it is something you're going to want to do on a regular basis. However, it is often difficult to clean the gutter on your own and can be unsafe, so you may want to consider hiring a gutter cleaning coeur d'Alene company to help you.
Why You Need to Clean Your Cda Gutters
Your gutters are an integral part of your roof. They collect the rainwater that falls on your roof and take it away from the foundation of your home to prevent the weakening of the foundation. Unfortunately, they also catch everything else that lands on your roof, like leaves, sticks, and even small toys that find their way to the roof. When these things build up in the gutters, the gutters can't redirect the water.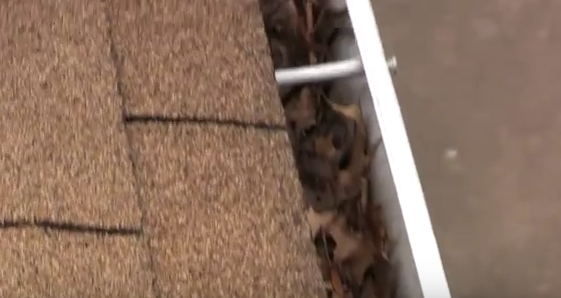 This allows the water to pool on your roof and near your foundations as it can't easily get through the debris in the gutters. When water pools on your roof, it can cause your roof to rot or start leaking into your home. If it pools near your foundation it can cause the ground around your foundation to move away, weakening it and potentially causing structural problems with your home. Cleaning your gutters regularly helps prevent these problems as it allows the water to move to where it needs to go easily.
Why You Want to Hire out this Service
It is possible to clean your gutters on your own. Armed with a trowel, hose and a ladder, you can climb up your roof in different locations, work all of the debris loose, and blast it out of the gutters with the pressure from the hose. Unfortunately, there's a few problems with this. First, it can be dangerous to climb on the ladder, especially if the ground is weakened because of pooling water. Second, this is a difficult job that can take hours to do without the right equipment.
When you hire a professional gutter cleaning coeur d Alene company to clean your gutters, they're going to have everything they need to clean the gutters. They also have extensive training in how to use the ladder correctly, even in adverse circumstances. They'll be able to thoroughly clean your gutters and have them looking new much faster than you would trying to do it on your own.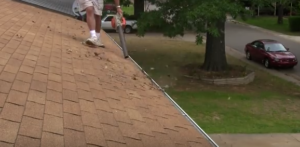 How to Find the Right Coeur d'Alene Gutter Cleaning Company
Before you hire a gutter cleaning cda company, you're going to want to ensure you find the right company to hire. There's many in the area, so you want to take the time to research the companies before hiring one. You're going to want to ensure the company you're working with is licensed and insured for your protection. You're also going to want to look for a  gutter cleaning company in Coeur d Alene that has been in business for at least a few years so you know they have plenty of experience. Once you have a few companies on your list of possibilities, take a look at online reviews. These reviews are typically written by previous or current customers and they will let you know how many people liked the services they received. You can then call the CDA Gutter company with the best reviews with any questions you may have about them or to inquire more about the services they offer.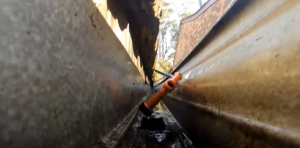 When to Have Your Cda Gutters Cleaned
You'll want to have your gutters cleaned at least once a year, just before the beginning of the rainy season. However, most gutter cleaners in coeur d Alene recommend you have your gutters cleaned twice a year, at the beginning and the end of the rainy season, to ensure they stay in top shape and continue to protect your home from pooling water. You can also call for an extra visit any other time you feel they need to be cleaned.
Gutter cleaning is extremely important for the protection of your home, even if it's not something you regularly think about. To have your gutters cleaned correctly and to ensure they are fully operable, contact a cda gutter cleaning company to schedule a time for them to come and clean your gutters. You can even arrange for them to come at the same time or times each year to clean your gutters so you don't have to worry about forgetting about it again.
Some people may still insist on cleaning the gutters themselves.  If so we encourage you to do it safely as possible.  This video from Lowe's may have some useful tips.
Gutter Cleaning in Hayden Idaho – One of the most important ways to keep your roof and your home in good shape is by making sure you keep the gutters on the roof cleaned. In doing this, you can prevent water from backing up on the roof and causing damage. It will also help to ensure water flows through the gutters properly and does not end up causing damage when it reaches the ground. One of the best ways to make sure your home's gutters are clear is my hiring a company who handles Gutter Cleaning.
How your Gutters are Cleaned
When a CDA gutter cleaning service begins working on your gutters, they will generally determine if they should use ladders or actually walk on the roof to do the job. Some roofs may not be level enough to make walking on them practical. A team of gutter cleaners will need to have a solid footing when they use special tools to clean out dirt, leaves, and other matter from the gutters. In addition, the down spouts will also need to be checked for clogs, which can cause water to become stopped up. If there are clogs, a device similar to a plumbing snake will be needed to free the clog.
Should you Clean them Yourself
Many times a homeowner may think that gutter cleaning does not seem to be too difficult and they may think they do not really require a gutter cleaning service to handle the job. While dealing with gutters may seem to be a simple job it often is not. This is mainly because working from a ladder can be dangerous. Novices can easily slip and fall. If this happens they will not only have gutters, which need cleaning but they may need medical help as well.
Or should you Hire a Professional
Hiring a professional gutter cleaning company is usually best. Often you can look up the name of a Hayden Id, Gutter Cleaning company online by searching their name to read reviews about the services they offer and the quality of their work. This combined with their rating from a service, like Angie's List can help you in determining if the Gutter Cleaning company will be a good choice for your needs.
How often should they be Cleaned
Once you have located a good Gutter Cleaning service to handle your needs, you should consider having them out at least twice a year. Generally, it is best to have the gutters checked in spring and fall as this is when the most debris tends to accumulate. If you had to pick one of the two, fall is the most important as most Pine needles and leaves have fallen.
A Pane in the Glass provides Gutter Cleaning Service to Hayden and several other areas: Spokane Valley, Liberty Lake, South Hill, Spokane, Post falls, Coeur d'Alene, Rathdrum, Hayden Lake,  Kidd Island, Rockford Bay, Black Rock, Five Mile, Nine Mile, Shadle, Priest River, Newport, Eagle Ridge, Hangman Hills, Mead, Colbert, Qualchan, Airway Heights, Medical Lake, Newman Lake, Dalton Gardens, Hauser, Latah, Sagle, Sandpoint, Hope, Bonners Ferry, Moyie Springs, Spirt Lake, Blanchard